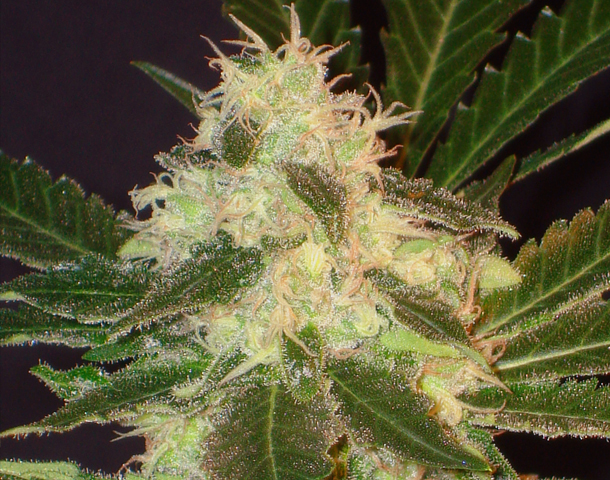 Widow
Widow by CBD Seeds is a feminized cannabis seed that has its origins in the cross of Southern Indian strain and a Brazilian one. It is a rather small and sturdy marijuana plant with elongated, dark-green leaves that produces big and resinous buds all over its body.
It is advisable to see how well it behaves if grown in extremely humid areas. For better results, subjecting the plant to a 5-day period of complete darkness at the end of the flowering is also recommended.
The flavour and aroma of Widow are pronounced, with hints of lemon, fresh flowers, sandalwood and incense. It provides a potent and relaxing effect. Suitable for therapeutic use.
Feminized

South of India x Brazil

Indica-dominant

Indoor flowering period: 8 weeks

Indoor yield: 450-500 g/m2

Harvest outdoors: early/mid-October

Outdoor yield: 600-900 g/plant

THC: high