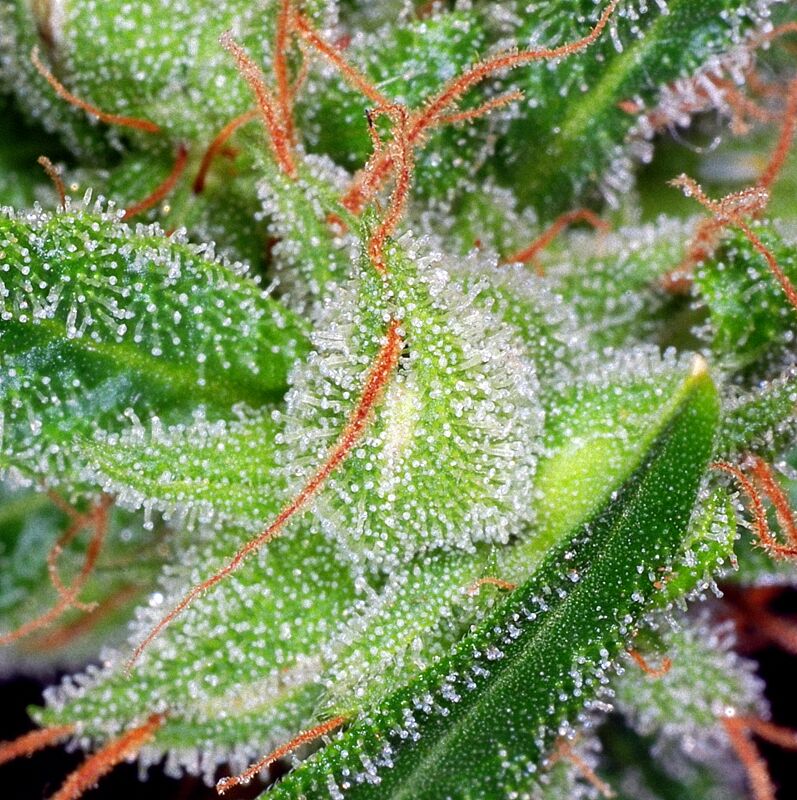 Nitrocide
Nitrocide is a cross between Nitro Express and the Suicide cut which has been called the cheesiest clone in existence. Some say that the flavour and scent are even more powerful and pleasing than the original Exodus strain. Exodus Cheese was created in Britain in the late 80s, for a long time now it has been one of the most popular and impressive strains in the cannabis community.
It is used as the base of a number of different crosses by seed companies all over the world. Nitro Express is a version of Exodus which appeared in 1989 which is a back crossed strain with an amazingly potent taste. Nitrocide has an uplifting Sativa effect which is powerful but does not have an unpleasant edge to it. It is one of the most impressive and exciting Exodus based strains around and is quickly becoming a favourite amongst growers and breeders everywhere. Nitrocide is even feminised to ensure that it is extremely user friendly.

Feminised seeds are ideal for growers because they will only grow into female plants. This is achieved by breeding two female plants together, this is a method of breeding which should only be attempted by experienced breeders. If properly treated female plants are capable of producing a pollen which works in much the same way as the male pollen.
This pollen is then used to fertilise another female plant and the resulting seeds will only contain female genetic material. This process of breeding also produces plants of a higher quality and more impressive level of uniformity. Growers prefer to use feminised seeds because they have no use for the males.
Using feminised seeds means that a grower can save time, money and effort whilst receiving a more impressive product. Usually, in a regular crop, around half of the seeds would grow into male plants. At the start of the flowering process the males have to be removed to avoid causing any harm to the females. This means that half of the crop is wasted, and so is half of the money that they grower spent on it. Over all feminised seeds can be the wiser choice for a number of different growers and breeders.
Nitrocide is very versatile and can be grown in a greenhouse, indoors or outdoors. It has a yield of around 400 g/m2 and has a flowering time of 10 – 11 weeks.
Flowering Time: 10-11 weeks
Sex: Feminised
Yield: Medium (400g/m²)
Flowering Type: Photoperiod
Grows: Greenhouse /Grows indoors /Grows outdoors
Taste: Cheese
Effect: Uplifting
Genetics: Nitro Express x Suicide
THC Content: High - 14%-19%